We are experts in quality light industrial coatings – ours dry faster, topcoat quicker, handle better, apply easier, and have fewer repairs. Benefits every customer wants. We make it our business to find unique solutions you may not have considered instead of only offering the tried and tested methods.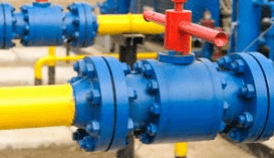 Our approach is to find the combination of industrial coatings that best fits your operations to maximize the value of these benefits.
We have engineered coating systems with performance levels to match any budget or need; from light duty to heavy duty; and from standard performance to long-term performance. This is the Multi-Gard GP difference.
Multi-Gard GP coatings offer the following benefits;
Corrosion protection                Fast Dry Times
Quick return to service             Reliable Performance
Large colour range                   Ease of application